How To Increase Your Spa's Revenue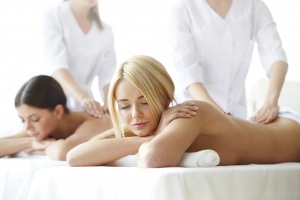 Do not be fooled by the carefree nature of a spa. It is completely competitive and the revenue of the business depends on a variety of factors. Focusing on clients and their needs is vital in the process of increasing revenue.
Here are some ways to increase your spa's profits:
Focus on what your clients are craving for. Follow trends on which services your clients are preferring.
Up your marketing skills! Get involved in the community, build a high quality website, and star in social media websites.
Invite your customers to be a part of your family. Provide them with hospitality and high standards of care when serving them.
Invite them back and provide referral programs. Customers will be more prone to bringing their friends and family back to the business through an incentive. Reward your customers through a referral program.
Running a spa is difficult in more ways than one. Besides expanding your business's profit, keeping your business in shape is another difficulty. Keeping clean linen and towels at all times may pose as a challenge for a business owner who has not hired a quality linen service.
Economy Linen and Towel Service, Inc. is the company to contact for linen and towel needs for medical and spa facilities. Give us a call at 1 (800) 536-1000 and you will get in touch with our qualified representative today!